Don't Let Your Taxes Break You! Let Tax Care do them for you!
We're here to focus on your
"Taxes"

while you focus on your life and business.
Tax Care will help you complete your business taxes no matter how you want to file.
Tax Services that we provide
We're a tax preparation company in Lahore specialize in providing tax planning/tax filing, firm registration, and financial services. We are working with Individuals, Businesses, Charities in Pakistan and offering them professional tax services with their unique tax filing requirements. We're year-round full-service tax consultants located in Lahore to help you with your tax planning needs.
01
FIRM | LLP & COMPANY REGISTRATION
Are you the One who is looking to incorporate your Company in Pakistan? We at Tax Care provides our prestige clients with precise knowledge, how to incorporate and operate a business in Pakistan.
02
TRADEMARK REGISTRATION AND PROTECTION
For every Company in Pakistan, it is necessary to ensure the intellectual rights by registering the trademark. Tax Care offers the best trademark registration services to its customers.
03
FILING INCOME TAX RETURN IN PAKISTAN
This is essential for all Persons to file Income Tax Return that comes under the category defined by Income Tax Ordinance, 2001.  There are penalties for Non Filling of Income Tax Return in Pakistan.
04
TAX APPEALS & LITIGATION
Appeals are normally filed on the basis of differences between Taxpayer and Tax Departments which arise because of mismatch of taxable Income and Tax liability thereon as well as implication of default surcharge and penalties.
05
PAYROLL SERVICES IN PAKISTAN
Payroll outsourcing is the process under which company handover all the responsibilities of managing Payroll and calculation of Taxes and submission to tax department.
06
DRAFTING AGREEMENTS& VETTING IN PAKISTAN
Drafting of contracts and agreements is significant for anyone wishes to start the new engagements and enter into a new contract with another party. All contracts go through a negotiation phase whereby the parties meet and discuss the terms and provisions to ensure the parties are fully aware of their rights and responsibilities under the contract.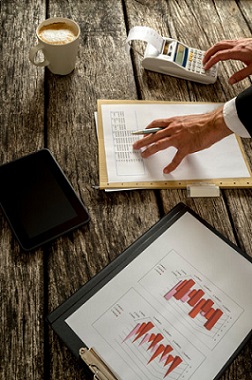 Special Features of Our Services
Offering cost-effective accounting and tax solutions according to business requirements.
Tax Care performs audits and prepares accounts for all types of businesses in Pakistan. We offer comprehensive audit services in Lahore and help in identifying and managing your risks.
We develop optimal tax strategies to simplify the tax planning and compliance for businesses in Pakistan.
Business and individual organizations have full confidence in us to find a best promising solution in preparing tax returns.
We look at all aspects of our Client business and see where we can help to reduce tax burden.
We understand each and every business is different by way of business processes, financial processes and systems, business drivers, products and services, so we tailor our taxation services to meet our Clients specific business needs.
Our Tax advisors Lahore are highly experienced across a wide range of industry sectors enabling them to structure highly efficient tax planning solutions for our clients.
We optimise client's tax planning requirements through the provision of long term solutions surpassing the expected minimisation of tax liability.
Tax Care business setup consultants offer practical and innovative solutions for setting up a business in Lahore and any other city of Pakistan.
We are offering complete firm registration services in Pakistan including company name search, preparation of documents for company setup in Lahore or other cities, Memorandum & Articles of Association for Private Limited company formation; arrange office and bank accounts for company incorporation in Lahore or any other part of the Pakistan.
Talking about Business Problems
Do you want to get your Company Registered or to resolve taxation issue? We are always here to help!

Ongoing Discussion.
Ongoing discussions with our Clients help us to identify where we can give direction to achieve business goals which also ensure that we are meeting certain targets to meet business priorties.

Solving the Problem.
We always attempt to aware and understand our client's business problems and continuously provide highest quality services to help them in reaching their goals.
When you
can visit Tax Care
Monday - Friday                      10.15 am - 6.30 pm
Saturday                                   10.15 am - 4.30 pm
Sunday                                      Closed